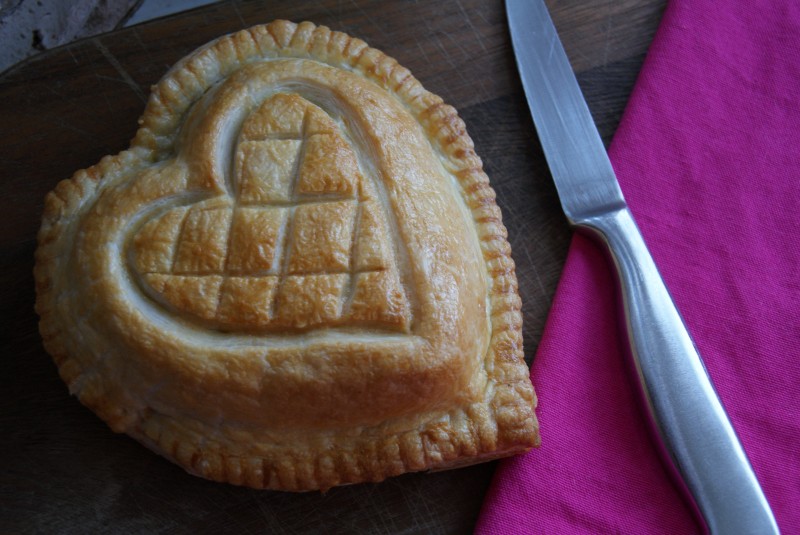 Just a little dose of Valentines inspiration for this quick and easy starter or treat to share with a loved one (or indeed if they don't like cheese aka Mr C, just to eat on your own!)
Valentines Heart Baked Camembert, and no you don't need to go hunting for a heart shaped cheese, add a regular round Camembert to your shopping list and I'll show you how it's done…
You will need:
1 x Camembert cheese, either small or large.
1/2 pkt ready made puff pastry or make your own –  recipe is just here
1 egg, beaten for egg wash
Take the Camembert from the fridge and allow to stand at room temp for 20 minutes to soften just slightly.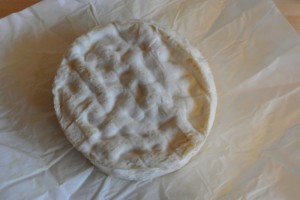 Preheat the oven to 200c (fan)/220c/Gas Mark 6 and line a baking tray with a nonstick liner or paper.
Unwrap the cheese.  Shape the base of the cheese gently to a point using your hands gently easing the cheese a little at a time trying not to burst the crust in a heavy handed manoeuvre!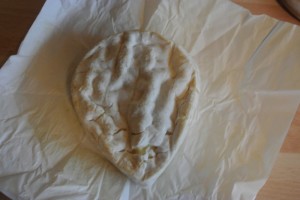 That's formed the point at the base of the heart and now for the top.
Take a sharp knife and cut the v in between to two top parts of the heart.  Try to keep the outside crust edge in tact, this is difficult to describe in words so take a look at the photo.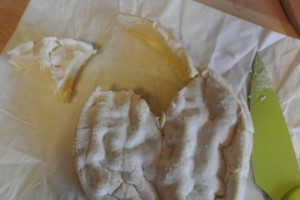 Once you have cut out the top part of the cheese, press the crust back against the edge of the cheese.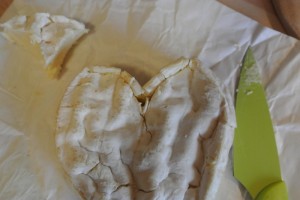 Slip your heart Camembert back into the fridge whilst you prepare the pastry.
Cut the block of puff pastry in half, wrap one half well in clingfilm and store in the fridge or in the freezer for using up at a later date.
Roll out the 1/2 block of pastry on your work surface lightly dusted with flour to stop it from sticking.  You're aiming for a rectangle shape.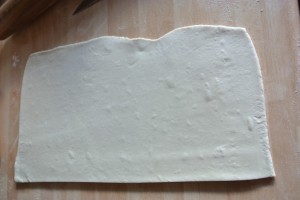 Cut in half with a sharp knife into 2 equal pieces.
Take the cheese from the fridge once again and set it centrally onto one piece of pastry.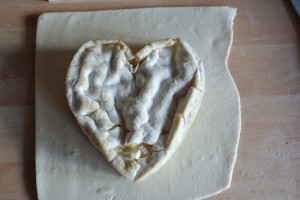 With the egg wash brush the sides of the cheese and the pastry all the way around.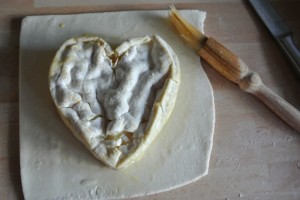 Lift the second piece of pastry on to the top of the cheese.  Using the sides of your hand gently ease and shape the pastry around the heart shape pressing it down firmly at the base to join the two pieces together tightly.
Trim the pastry with a sharp knife around the cheese leaving a 1.5cm border all the way around.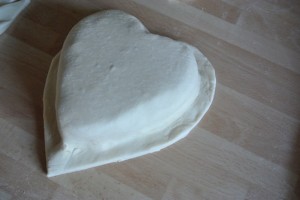 Press the seal together with a fork.  It's important to seal the pastry really well so that the cheese can't get out.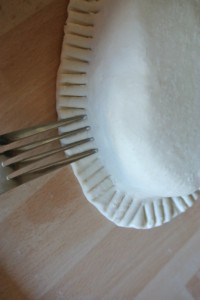 Using a sharp knife, score a heart and diamond pattern  in the pastry on the top of the cheese.  You should aim to go half way through the pastry, not all the way.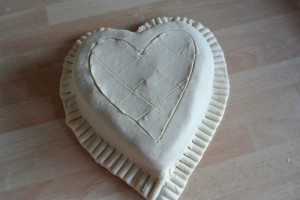 Transfer carefully to the lined baking tray, brush well with egg wash and bake in the oven for 20 minutes.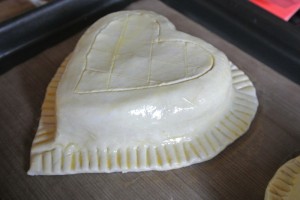 Serve right away, the scored heart can easily be cut through to reveal the molten Camembert below.  Time to get dipping!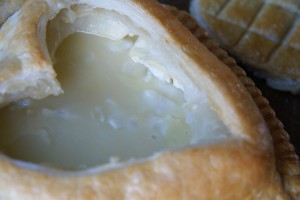 Baked Valentines Camembert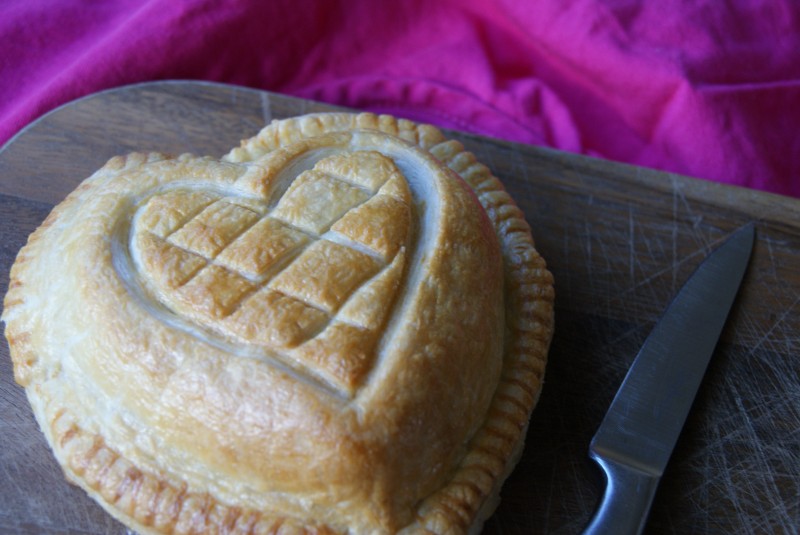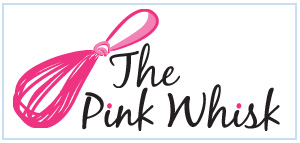 Ruth Clemens, Baker Extraordinaire