…and a Horseradish Dumplings version too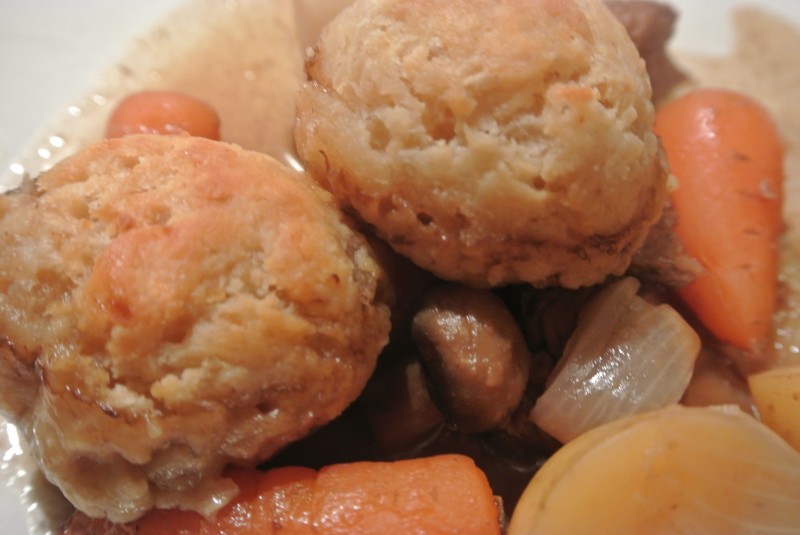 It gets to the depths of winter and I'm always in real need of a good something to cheer me up.  A hearty beef stew and dumplings is just the thing!  I'm guilty of not putting recipes on the blog because they seem to easy for anyone to be interested in but maybe you need some cheering up too,  if so get yourself a batch of dumplings on the go….
Dumplings will go nicely with any sort of stew and casserole and can be made with vegetarian suet too so don't let that stop you.  Just perfect with a beef stew are horseradish dumplings and I've included the recipe for those too.
Dumplings
Ingredients:
110g self-raising flour
50g shredded suet (Atora – either vegetarian or regular)
Salt and pepper
70-80ml cold water
Makes: 6
Horseradish Dumplings
110g self raising flour
50g shredded suet (Atora – vegetarian or regular)
Salt and pepper
2 good tablespoonfuls of horseradish sauce
40ml cold water
Makes: 6
In a bowl mix together the flour, suet and add a good seasoning of salt and pepper.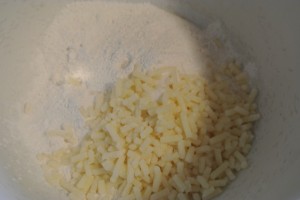 Make a little well in the centre and add half the water (for horseradish dumplings at this stage simply add the horseradish sauce).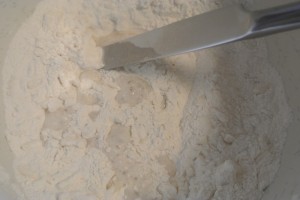 Mix together using a table knife.  Add the rest of the water and work it gently together into a spongy type of dough with the knife.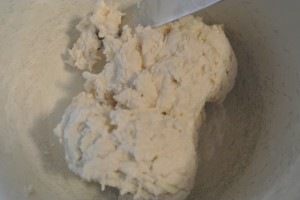 That's it, dumpling dough done.
Split the dough into 6 roughly equal pieces and roll into balls.  Sometimes the dough can feel a bit sticky, if that's the case just a little flour on your hands will do the trick.  Lightness of touch is needed for the shaping, don't go compacting them into rocks.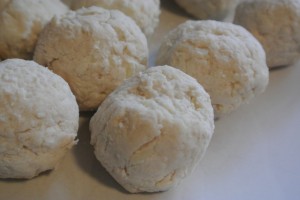 Now set them on top of your stew/casserole around the edges of the dish when there's 30 minutes of cooking time remaining.
You can easily make dumplings ahead of time, roll them into balls and place on a plate scattered with a light dusting of flour then cover with clingfilm and set to one side until they're ready to add to your stew.
Cheering up my dark winters nights – Beef Stew and Horseradish Dumplings!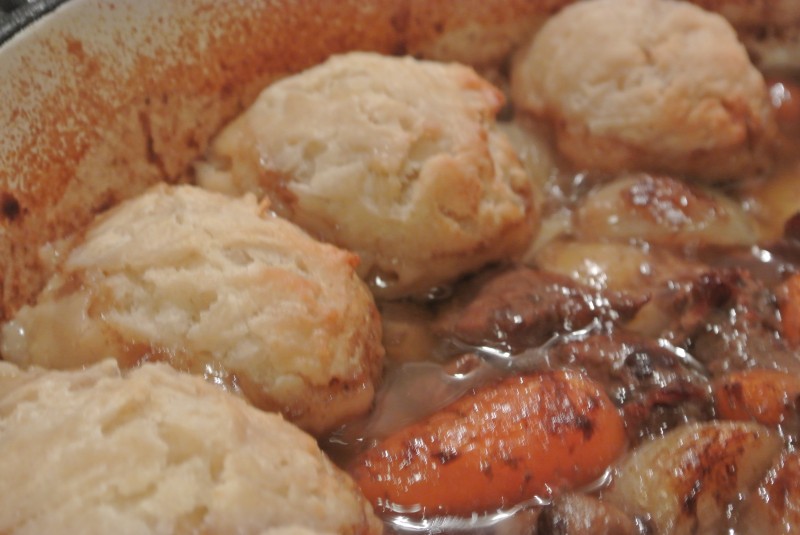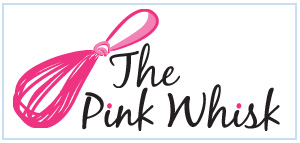 Ruth Clemens, Baker Extraordinaire