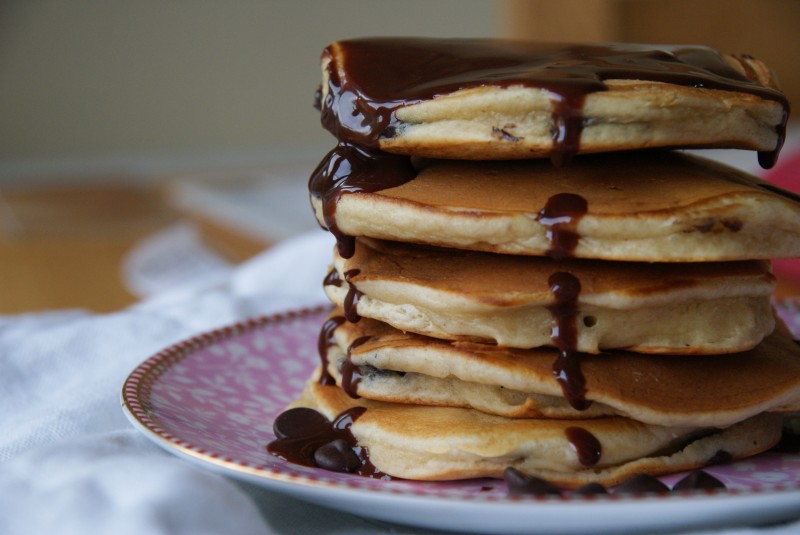 Ooh hoo hoo!  Tomorrow is Pancake Day!  Always an event in our house, everyone wants a turn at flipping, tossing, pouring the batter, everyone ends up with a burn from the frying pan, tears as they're not as good as flipping pancakes as they imagined in their head and arguments break out randomly in the frustration of having to wait in a queue of 5 for actually getting a pancake on their plate!
Last year was topped by the teen squirting this nifty lemon gadget in his eye rather than the pancake.  Yes I laughed, a lot.  It's okay, I know I'm mean.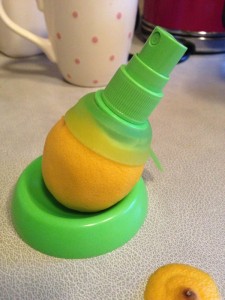 This year will no doubt be the same palaver, its inevitable.  If you want a pancake how to for your own mayhem you'll find mine just here.
In honour of  Pancake Day I thought I'd do a quick how to on making your own Scotch pancakes, perfect for anytime of the year, preferably for me without any children involved!
Ingredients:
135ml milk (whole or semi-skimmed)
1 tbsp vinegar (malt or white wine)
150g plain flour
1 1/2 tsp bicarbonate of soda
1 egg, large
1 tbsps vegetable oil
2 tbsps golden syrup
choc chips/raisins/white choc chunks optional
Makes approx 10 scotch pancakes
Measure out the milk and add the vinegar.  Give it a quick stir and then leave it to one side whilst you weigh out the rest of the ingredients.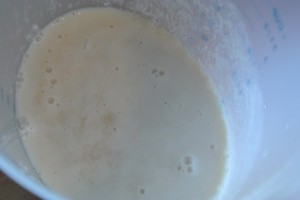 Flour and bicarbonate of soda first and a quick mix together.
Make a well in the centre and add the egg, oil, syrup and the milk mixture from the jug.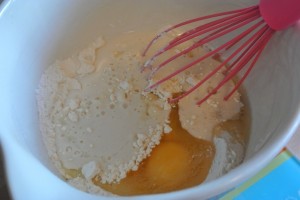 Now give it a good whisk together making sure there are no big pockets of flour left at the bottom of the bowl.  You should have a fairly thick batter.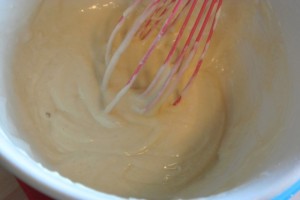 Because the batter is thick, and we're making smaller pancakes it's easier to scoop rather than pour the batter onto the pan to be cooked.  If you have one a spring loaded cookie/icecream scoop is ideal.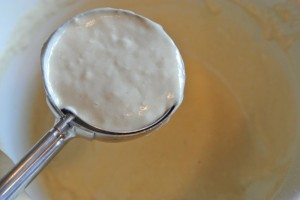 Heat up a heavy based pan on a very very low heat on the stove.  If your pan is nonstick then don't use any butter or oil. A low heat is best as it stops the pancake turning too dark before the middle is cooked through – these are nice thick fluffy pancakes.  This is my go to pancake/griddle pan – it's a really brilliant one from Lakeland and they still stock it.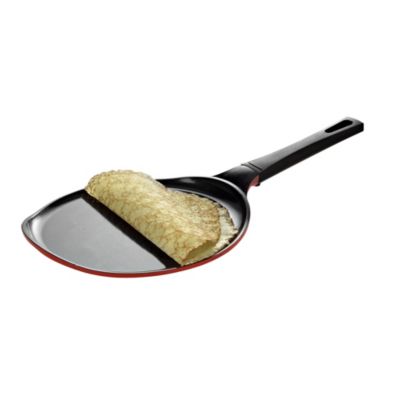 Add a scoop of batter to the pan and spread it out into a rough circle, it may need a little encouragement, you're aiming for around 8-10cm in size.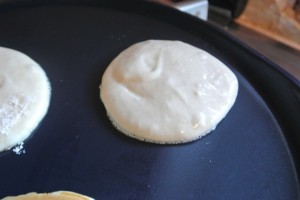 If you're adding any extras – choc chips or raisins etc then sprinkle them on now.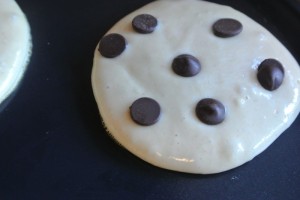 Using a teaspoon encourage the batter to cover over the tops of the extras you've added.  This stops them from pulling out of the pancakes when they're flipped over.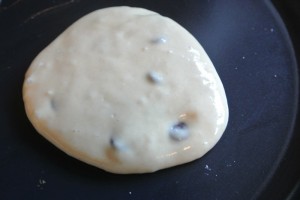 You can cook about 3 at a time in a decent sized pan.
Keep the heat low and once you start to see bubbles coming right through the pancake it's time to turn them over gently with a spatula and cook for another 2-3 minutes or until nice and golden.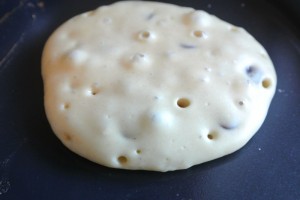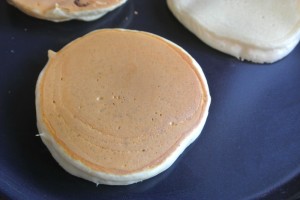 Remove from the pan and stack them up on a plate.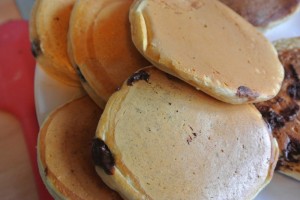 You can serve them right away whilst warm or save them for later, just wrap them in clingfilm once cooled.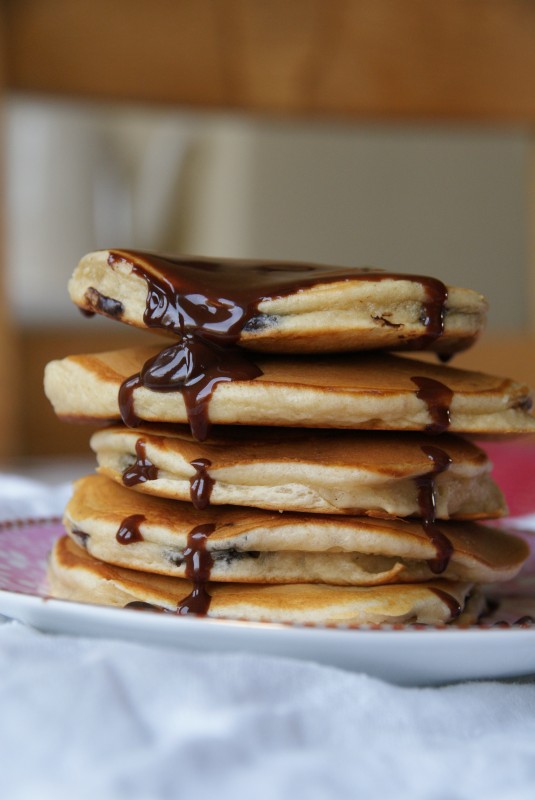 Choc Chip Scotch Pancakes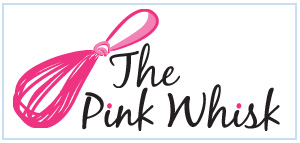 Ruth Clemens, Baker Extraordinaire