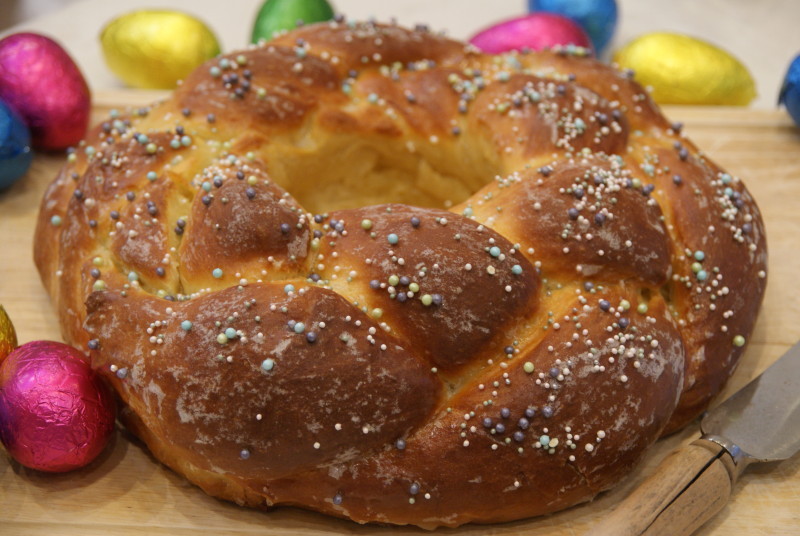 A lovely sweet bread wreath, perfect for sharing with family this Easter.
Ingredients:
500g strong white bread flour
50g caster sugar
2 ½ tsp dried fast action yeast
1 tsp salt
175ml milk, lukewarm
Zest of 1 orange
60g butter, softened
2 eggs, large
To Decorate
90g icing sugar
Juice of 1 orange
Sprinkles
In a large bowl combine the strong white bread flour, caster sugar, fast action yeast, salt and orange zest.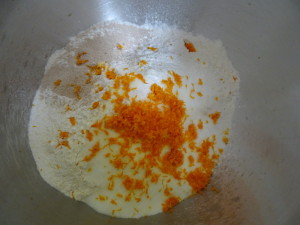 Warm the milk so that it is just lukewarm and add this to the dry mixture along with the softened butter and eggs.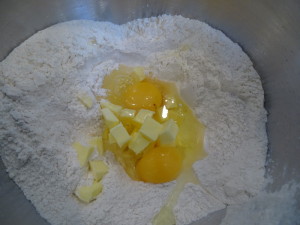 Work the dough together roughly, it is fairly sticky you have to bear that in mind and go with it!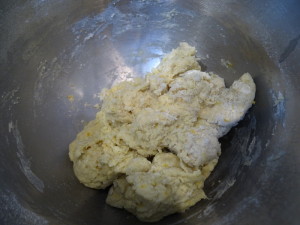 Knead the dough for 10 minutes, by hand or in the machine.  If you're doing it by hand then it can be easier to keep it in the bowl to combat the stickiness, grease your hands with a little veg/sunflower oil if it's getting the better of you.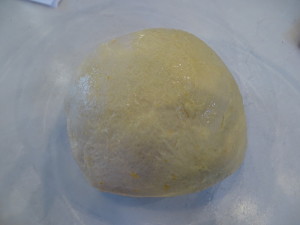 Once it's kneaded transfer it to a lightly oiled bowl, turn it to coat and then cover and allow it to rise until doubled in size – approx 2 hours, giving you time to go off and do something else!
Once the dough has doubled in size lightly grease your work surface with a little oil and turn out the dough.
Split it into 3 equal portions.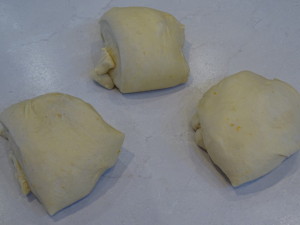 Start to roll each portion into a sausage shape.  Work through all 3 portions in turn lengthening them each time, trying to keep an even diameter along the sausage of dough.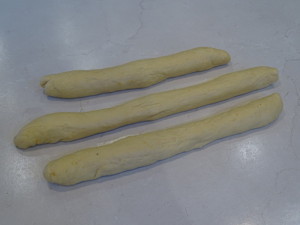 Keep stretching out the portions until each rope measures approx 50-55cm long.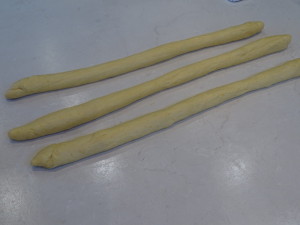 Prepare a large baking tray lining it with non-stick baking paper or a reusable non stick liner.  You will also need a heatproof ramekin or similar for the centre – lightly grease the outside.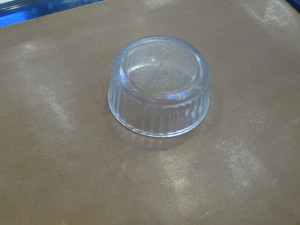 Back to the dough!  Pinch together the 3 ropes at one end and plait them together along the length.
Now lift the plait onto the prepared tray wrapping it around the ramekin the in centre.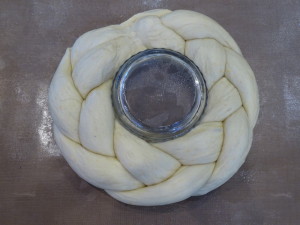 To seal the ring of dough lightly wrap together the ends of each sausage with a little brush of water to help them stick.
Cover the ring with a clean tea towel and allow to rise again until almost doubled in size.  Depending on the warmth of your kitchen this can take up to 1 hour.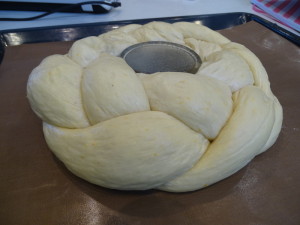 Preheat the oven to 180c(fan)/200c/Gas Mark 6.
Once the wreath has almost doubled in size bake it in the oven for 30 minutes.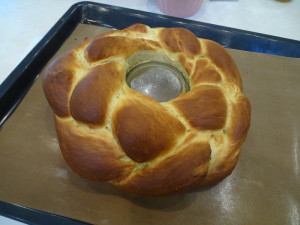 Slide onto a cooling rack and release the ramekin from the centre.  Mix together the icing sugar and orange juice to make a thin glaze, brush it all over the bread whilst it is still warm and sprinkle with a selection of sprinkles.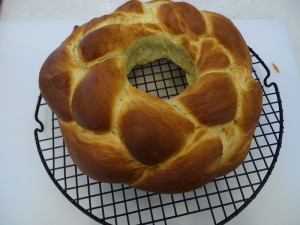 Serve!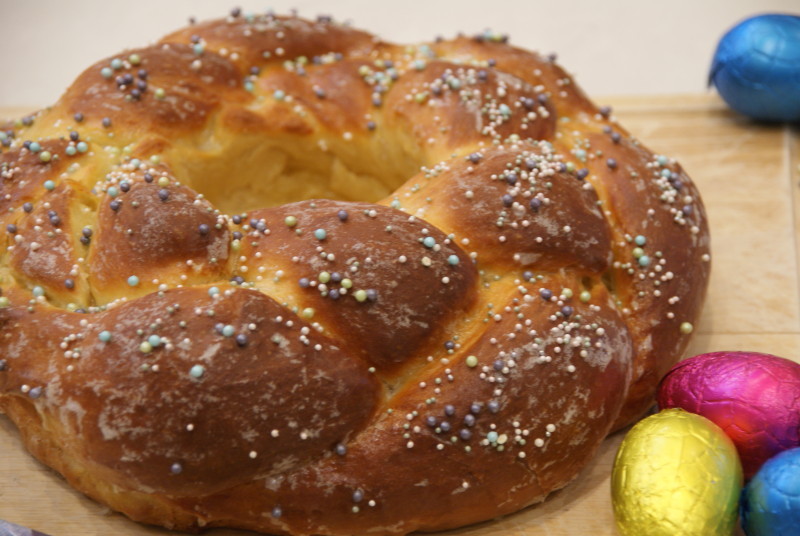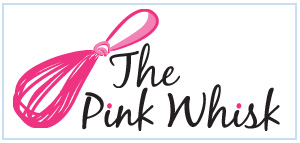 Ruth Clemens, Baker Extraordinaire