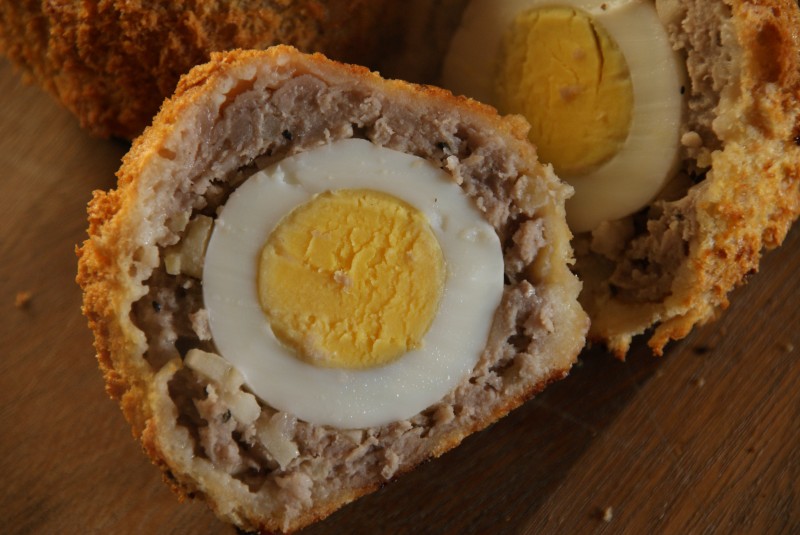 Proper tasty scotch eggs, and not a fryer in sight!
Ingredients:
4 boiled eggs, large
400g good quality pork sausages (6)
1/2 Bramley apple
2 eggs
50g plain flour
salt and pepper
150g fresh white breadcrumbs
Makes 4.
 Preheat the oven to 180c (fan)/200c/Gas Mark 5.
Boil the eggs in a pan of water, 3 minutes once boiling.  Drain away the water leaving them in the pan to cool completely.
Remove the shells, I find it easier working in a bowl of cold water, keeps those dratted bits of shell off your hands!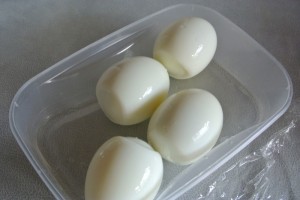 Prepare the sausagemeat.  My preference is for good quality pork sausages as I find the trays of sausagemeat a bit lacking in the taste department but if you know of a good sausagemeat then go for it! (and let me know too x)
 Remove the skins, a cut down the length of each makes them easier to remove.  Put all the meat into a bowl and finely chop half a cooking apple. (The apple is of course optional but I think I must have a thing for sausage and apple – see the Ultimate Sausage Rolls recipe here)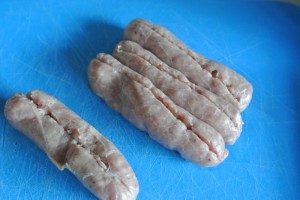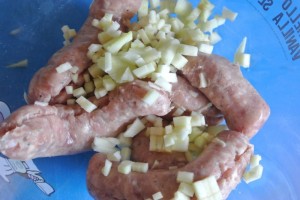 Messy hands time,  squidge the meat and apple together and divide it into 4 equal portions.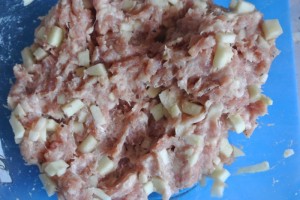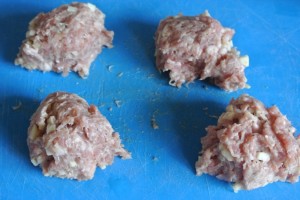 Lay a square of clingfilm on the worktop and flatten out one piece of meat.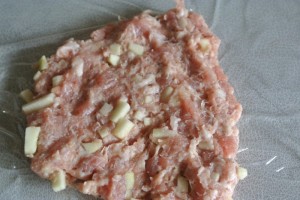 Place the egg in the middle and using the clingfilm to help lift it wrap the sausagemeat around until it is sealed inside and shaped into a round.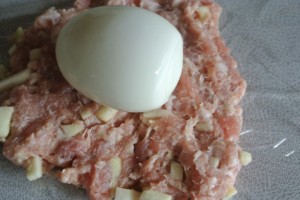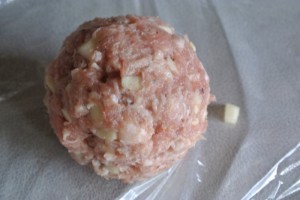 Wrap it up with the clingfilm and move onto the next.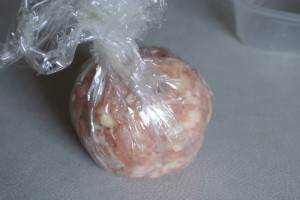 Once you've washed your hands a million times and have all four eggs wrapped up, set yourself up a production line.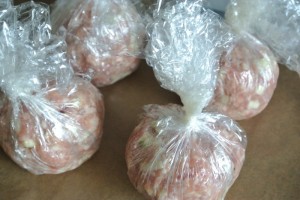 Line a baking tray with non-stick baking paper.
Beat two eggs with a fork in one container, place the flour in another and season with salt and pepper and add the breadcrumbs to a large dish.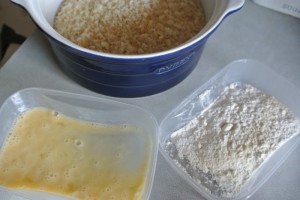 One wrapped egg at a time roll it first in the flour to coat it.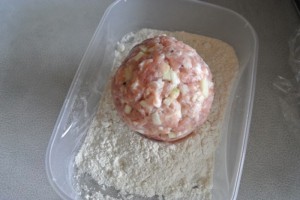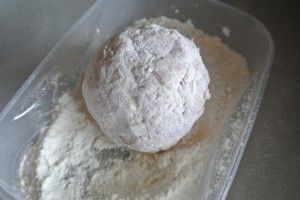 Then in the egg wash and then straight into the breadcrumbs.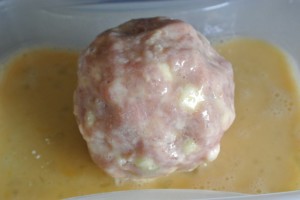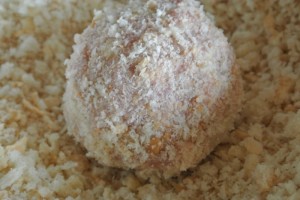 Back into the egg wash again followed by another dip in the breadcrumbs.  The double coating of bread crumbs stops the eggs from going a little bald in the oven when they're baked – noone wants a bald scotch egg!)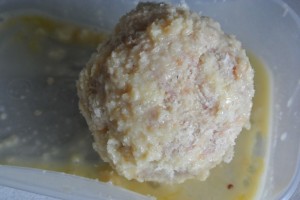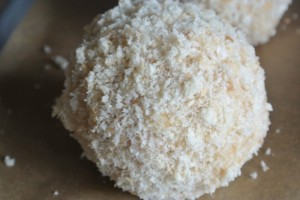 Never in your life have you washed your hands so many times throughout the course of a recipe!
Bob the scotch egg onto the baking tray and coat the others.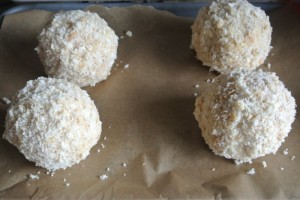 Now bake them in the oven for 25-30 minutes until they're golden.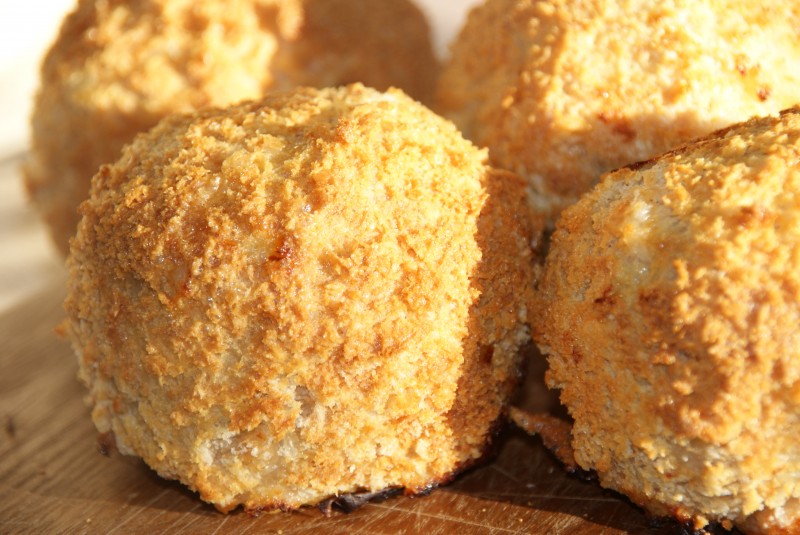 Oven Baked Scotch Eggs
Ooh and watch out for the gross Halloween version coming up tomorrow!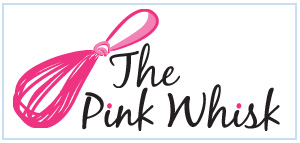 Ruth Clemens, Baker Extraordinaire