Twelve Days of Christmas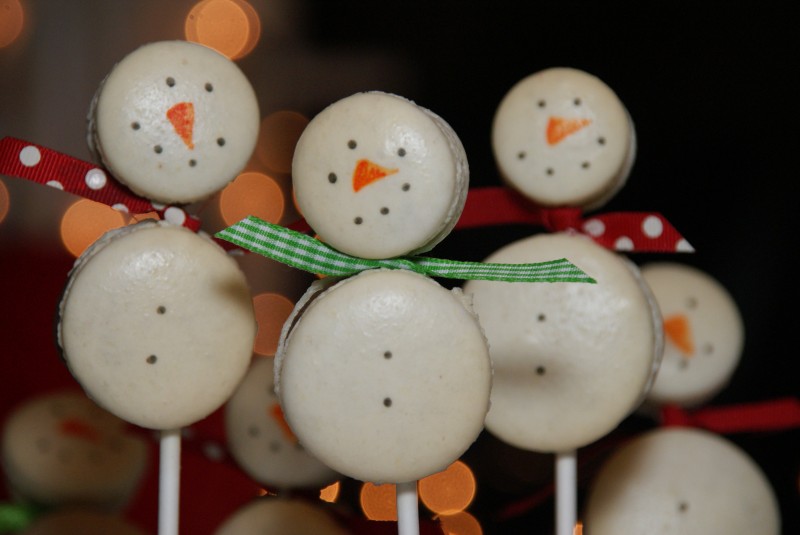 Just a little delicious Christmas idea from me today! Snowmen Macarons!
Ingredients:
1 x qty Macaron mixture recipe here
Milk Chocolate Ganache
80ml double cream
1 tbsp butter
300g milk chocolate chopped
To decorate:
Thin Christmas ribbon
Cake pop sticks
Orange edible icing pen or orange petal dust mixed with a little clear alcohol
Makes: 16 snowmen
Mix up the Macaron mixture following the steps just here, very simply flavour the mixture at the meringue stage with a teaspoon of vanilla extract.
…
Read more...