Last week I was invited to an event with Robert Welch, celebrating their range of Signature Knives and the sale of the one millionth knife!  #Oneinamillion
Now with the dawn of my new kitchen  I have been working my way through cupboards, clearing out, streamlining and replacing items that are beyond their best.  The contents of our kitchen cupboards hold a huge investment and if you're a keen kitchen critter like me then you soon learn what works and what doesn't.
I've known for a good while the knives need a good sort, for a start they're all stuck in the drawer – a motley collection of largely blunt but just about do the job implements.  But knives, at least decent knives, are a big investment and something I just haven't made my way round to sorting out…until now.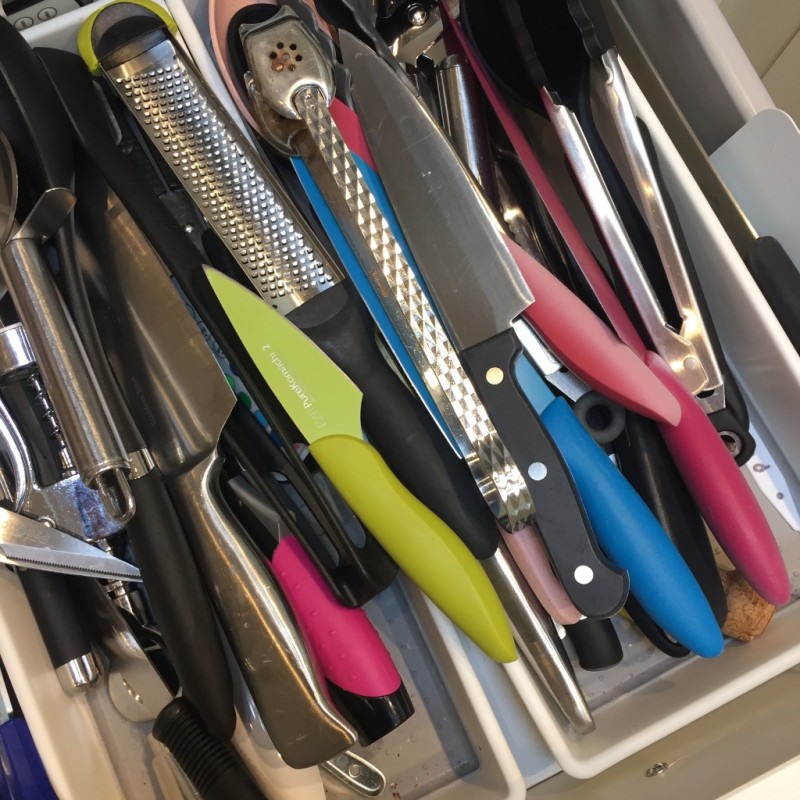 So… largely embarrassed by my knife collection I decided the Robert Welch event was most likely just what I needed. Continue reading →