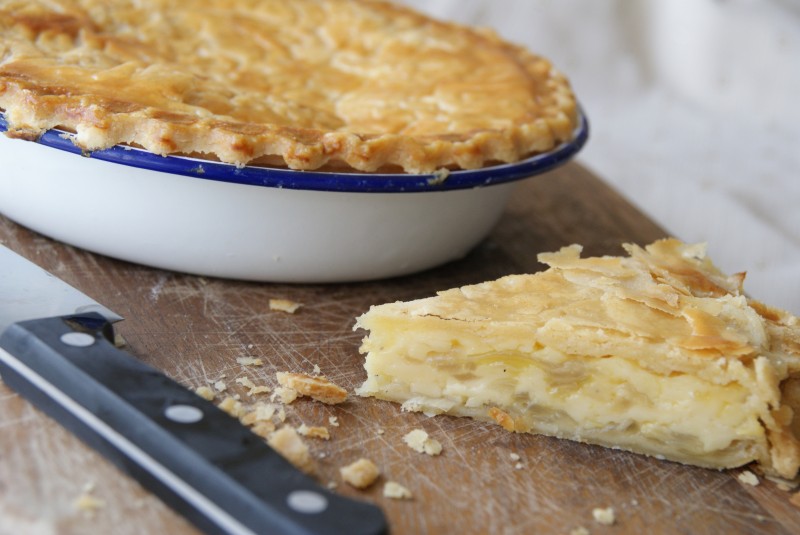 This has to be one of the very best things to come out of my kitchen – you may have to save me from a Cheese & Onion pie addiction!
I have a great friend, Dor who shared a Cheese & Onion pie with a great group of ladies recently and I have dreamt about it ever since, plus with Father's Day approaching and knowing my Dad loves this pie as much as I do I knew I had to give it a go. Yes this is my Father's Day present to my Dad, and no not just the recipe I have him a pie lined up ready to go!
Some of you may know Dor (Doreen Simpson) from her La Difference catering days but she has a new facebook page Dorlicious which I know you'll love to so if you're a facebooker please do go and give her a visit, her food and allotment shenanigans are just brilliant.
Now for the recipe for gorgeous short short crumbly pastry and a glorious cheese and onion filling.  No potato in my pie just unadulterated cheese and onion, just how I like them. Continue reading →