I am hugely pleased, after almost a year since the work began, to reveal my completed new kitchen.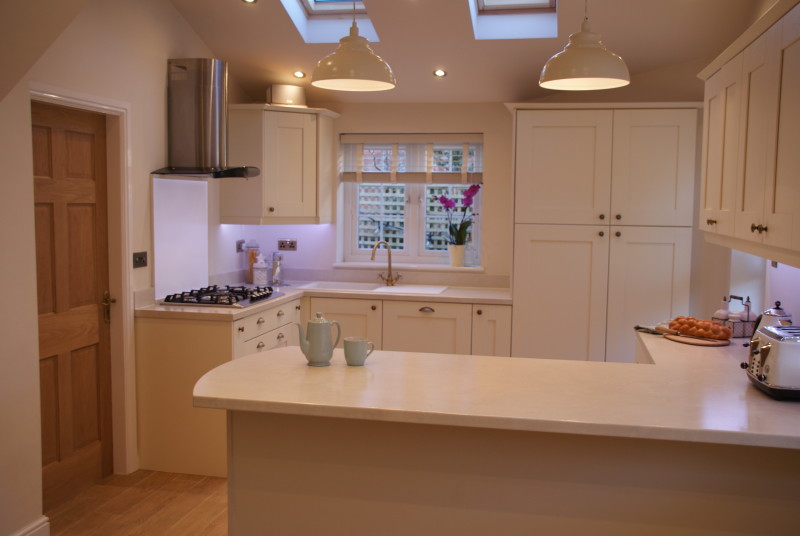 It's been a major task from the planning, budgeting, saving up(!), demolition, rebuilding and fitting out the new space, all whilst trying to retain some semblance of normal family life and to keep working from home through the lot!  For those of you who have undertaken a similar project you'll know how challenging that has been.
So here it is in all it's glory the fabulous new Pink Whisk Kitchen!