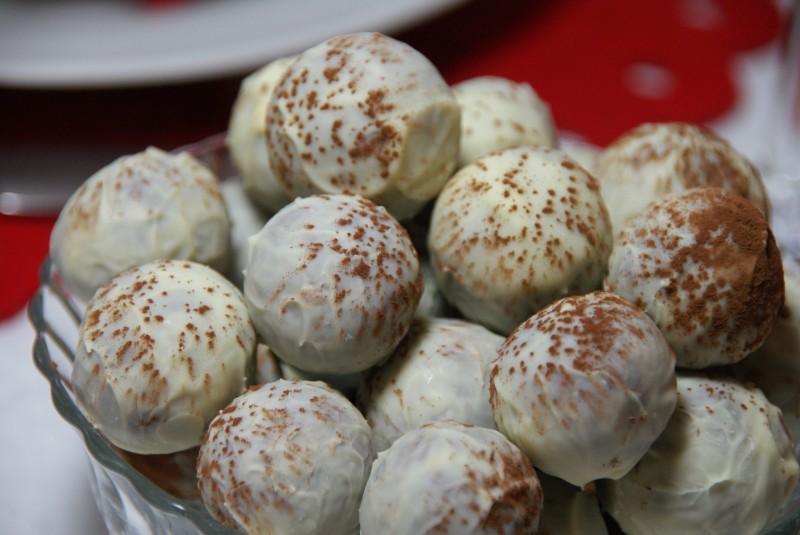 A perfect after dinner treat, deliciously simple to make but dark, rich and packing a coffee punch.  The white chocolate coating adds a lovely creamy touch just like a Cappuccino! Here are my tips for making, shaping and coating the best truffles around.
Ingredients:
300g dark chocolate, chopped
250ml double cream
1 shot of espresso (40ml strong coffee)
250g white chocolate to coat
Dusting of cocoa powder
Makes: Approx 50 truffles (that sounds a lot, but actually if you're giving them as gifts they don't go hugely far – certainly after allowing for quality control!
Start off by making the coffee ganache as the base for the truffles. Chop the dark chocolate and set to one side. Continue reading →