Bread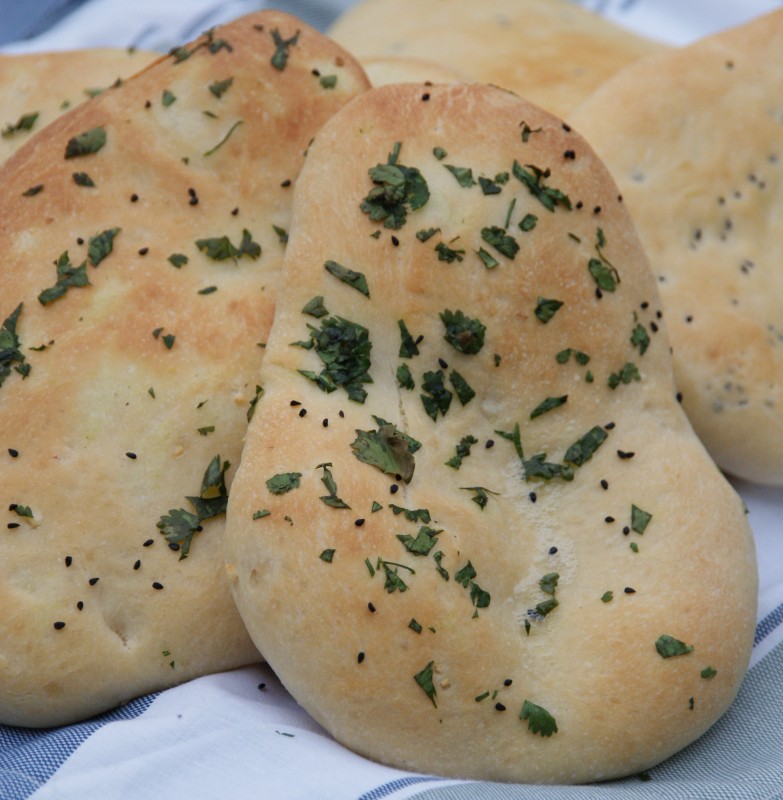 I love making these when I have the time,  you can't beat curry night in our house with homemade Naan bread.
There's 2 options for you with a recipe for plain or Garlic and Coriander Naan Bread
Ingredients:
300g strong white bread flour
1 tsp salt
2 tsp fast action yeast
165ml milk (170g)
4 tbsps natural yoghurt (60g)
1 tbsp vegetable or sunflower oil
1/2 to 1 tsp kalonji seeds (onion/nigella seeds)
Plus 25g melted butter
Garlic & Coriander Naan
1 clove of garlic, crushed
2 tbsps chopped fresh coriander
Place all the dry ingredients into a large mixing bowl.
…
Read more...